With over 50 years of experience and a long family tradition, the restaurant Can Setcases Jepet offers a wide range of cuisine. On the one hand, remains the typical cuisine of high mountain valley meats made to the old charcoal grill. On the other hand, there is an elaborate traditional cuisine, based on the best products in their own native area, following the rhythm of the seasons through the game, mushrooms, spring vegetables…
This, coupled with painstaking care to offer a top quality product, and a creative flair that characterized his mood, his appreciation for the kitchen.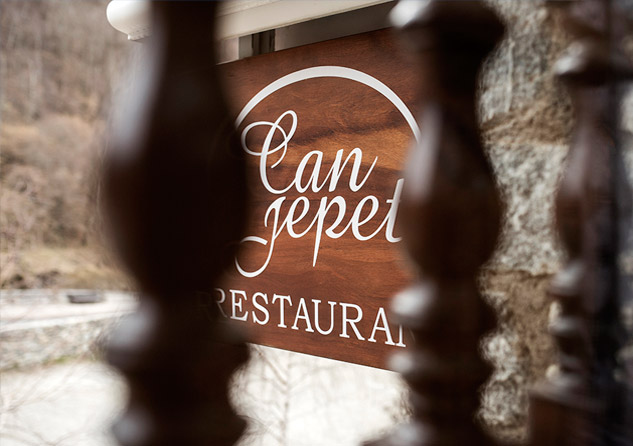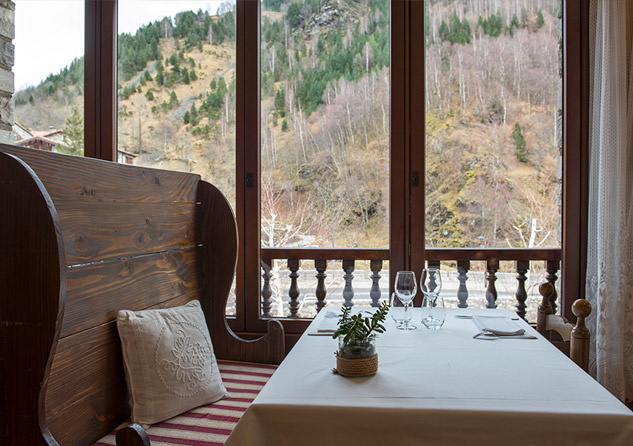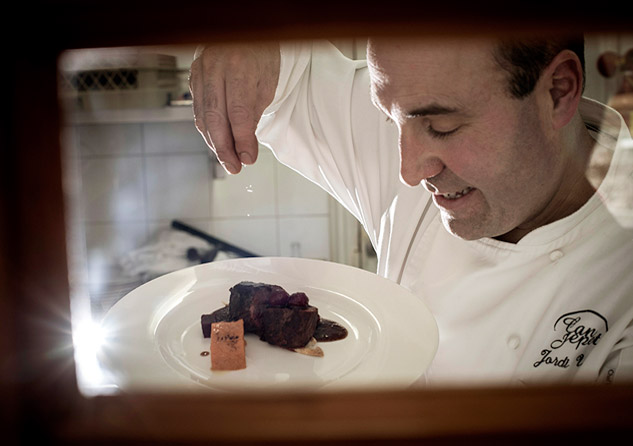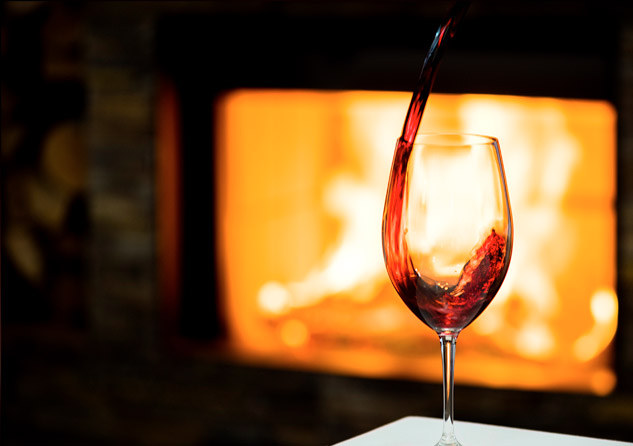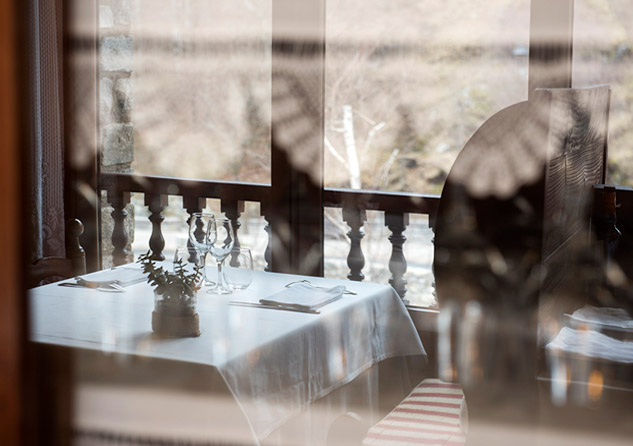 A spoonful of history
It all began more than 50 years ago, in 1959 with Sidro de Can Jepet and Ventureta …
It all started over 50 years ago when Isidre Vila (Can Jepet cider) and his wife, Ventureta, settled as tenants in the main square, Janet Can building, the birthplace of a small grocery store and almost all that was necessary, doing well, sales of potatoes were grown around Setcases. Soon, with the construction of the new road leading to the village, the house began to offer food and accommodation, first to the road workers and later to the first hikers who visited the mountains around in the summer months. Then, the arrival of more visitors to our people, takes the family to reform his ancestral home, Can Jepet to turn it into a small mountain hostel. Over the years, his son and his wife Joan Vila, Maria Badosa in front of the kitchen were continuing and carrying on the business, to build the current building Jepet Can restaurant, also coinciding with the tourist Camprodon Valley with the influx of French tourists and the opening of the ski slopes of Vallter 2000. So until our days, which incorporates the third generation, continuing the spirit of sacrifice and dedication, it offers a cuisine that combines tradition and modernity, keeping the spirit characteristic of this home: the kitchen and appreciation for well done.